Our Founder

Kelly Murray, Ph.D. A clinical psychologist, published author and mother of 6 girls, was a professor in the Department of Pastoral Studies at Loyola College and maintained a robust private psychology practice in Bethesda, Maryland. Prior to taking on her role at Loyola, Kelly was a Lieutenant in the United States Navy, where she served as an instructor and psychologist She grew up in Hawaii, Kenya and Northern California. Kelly founded GirlsUP in 2008.
Executive Director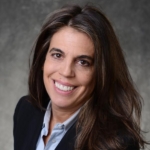 Debra Soltis took over leadership of GirlsUP in the aftermath of founder Kelly Murray's tragic accident, facilitating the program and leading the discussions and activities throughout the summer 2009 program sessions. Since that time, Debra has served as Executive Director of GirlsUP.  Debra is a founding partner of the law firm of Kiyonaga & Soltis, PC in Washington, DC, where she specializes in employment discrimination and civil rights litigation. Much of her practice focuses on empowering women in the workplace to combat sexual harassment and other forms of gender discrimination.  Debra has been recognized as a top lawyer for some 15 years by Washingtonian Magazine  and voted repeatedly a Super Lawyer by her peers.  For over twenty years, she was on the adjunct faculty of Georgetown Law School, co-teaching a course of her own design on critical film theory.  Debra began her legal career as an attorney at Williams & Connolly, LLP after graduating magna cum laude from Georgetown Law where she was a member of the Law Review and of the National Trial Moot Court Team.  Debra is a sought out commentator on issues related to civil rights, criminal justice and the societal challenges faced by adolescent girls and  has appeared  on  CBS Evening News, NPR, ESPN and numerous other media outlets. Debra also serves as an Advisor to the Committee on Domestic Justice and Human Development of the U.S. Conference of Catholic Bishops.  She and her husband have four children – two girls and two boys – ranging from ages 11 to 20.
President
John (Sean) Murray is the former husband of GirlsUP founder, Kelly Murray. He shares Kelly's vision of creating the GirlsUP program to empower girls' strength, character and spirit. Sean lives the GirlsUP message everyday as he fathers his and Kelly's five surviving daughters. Sean is an attorney at the law firm of Williams & Connolly LLP in Washington, DC. His practice involves representing a variety of clients in a wide range of litigation and defending multinational corporations. Sean was previously associated at the law firm of King & Spalding LLP where he counseled health care companies and hospitals and represented them in various judicial and administrative proceedings. Prior to practicing law, Sean was a Naval Officer for 10 years and served as the Administrator of the White House Medical Unit as well as the Protocol Officer at Bethesda Naval Hospital. He also gained significant business experience as an administrator in several civilian and military hospitals where he has held a variety of leadership positions.
BOARD OF DIRECTORS
Mary Kate Cary is a professional speechwriter specializing in political and corporate communications.  Located in Washington, DC, Mary Kate writes for a variety of national political and business leaders.  Some of her assignments have included State of the Union responses, Republican National Convention addresses and domestic and international speeches.  She is also a contributing editor at U.S. News & World Report, writing a daily blog and bi-weekly column on politics.  Mary Kate is a regular guest on National Public Radio and her television appearances have included such programs as "Fox News Sunday" and "Good Morning America."  She has also taught speech-writing at Georgetown University and Texas A&M University.  Mary Kate is immediate past president of the Child Health Board at Children's National Medical Center, and served as a member of the Children's Hospital Board.  She is a member of the Washington Area Women's Foundation and of the executive committee of the Parents' Association at National Cathedral School.  She is an incoming board member of the Capitol Chapter of the Juvenile Diabetes Research Foundation.  Mary Kate holds a Bachelor of Arts degree in International Relations from the University of Virginia.  She lives with her husband Rob and daughters Annie and Gracie in Chevy Chase, Maryland.
Rev. C. Kevin Gillespie, S.J., Ph.D  is a spiritual sojourner. As a member of the Society of Jesus he has been missioned for apostolic visits to some 20 nations. These cross cultural experiences have broadened and deepened his identity as a priest, professor and pastoral counselor. Being exposed to people of many cultures has also served to inform his roles as the Associate Chair of International Studies and as the Director of Loyola MA in Spiritual and Pastoral Care.  His areas of research and writing generally involve the integration of psychology and spirituality which he often considers through a historical hermeneutic.  His book, Psychology and American Catholicism: From Confession to Therapy? illustrates this historical approach.  He has  also presented series pastoral workshops on the life of Fr. Henri Nouwen. Other recent psycho-spiritual pastoral research concerns have been issues of sexual abuse and trauma.  Most recently he co-authored an article on the psycho-spiritual issues surrounding Mother Theresa's dark night of the soul (Spiritus,  Spring, 2010). Having served as a professor of pastoral counseling at Loyola University Maryland since 1996, on July 1 2010 he will assume the position of Associate Provost at Loyola University of Chicago.
Catherine Ronan Karrels is the Head of School at Stone Ridge School of the Sacred Heart, one of the DC area's premier all-girls schools.  Catherine is a Potomac, Maryland, native who attended Boston College where she received a Bachelor's degree in English.  After graduation, she joined the Jesuit Volunteer Corps and spent a year teaching low-income students in an underserved community in San Diego.  She then moved to San Francisco, taught sixth grade for three years in an inner-city elementary school and pursued her Master's degree in education at San Francisco State University.  She spent six years at Sacred Heart Cathedral Preparatory, a Lasallian/Vincentian co-ed high school which serves 1,200 students, where she was an instructor in English and religious studies, director of student activities and later was named assistant principal for student life.  From 2001 to June 2008, Catherine served as the founding CEO and president/principal of De Marillac Academy, a Nativity/Miguel model school sponsored by the Christian Brothers and Daughters of Charity in one of the nation's poorest neighborhoods, San Francisco's Tenderloin.  The school includes a year-round fourth through eighth grade program, as well as a graduate support program that tracks and assists alumni through high school and college.  Catherine has long believed in the importance of girls' empowerment.  She attended all-girls school at Stone Ridge for 12 years, and alongside her neighborhood friends, formed the "Girl Power Dynamite Club," which met on a regular basis in their backyard treehouse during her pre-adolescent years. Catherine and her husband, Jim, have one son, Matthew.
Caroline Silby, Ph.D holds a Doctorate and Master Degree of Sports Psychology from the University of Virginia. She is a nationally recognized expert on the development of elite athletes, author of, Games Girls Play: Understanding and Guiding Young Female Athletes (St. Martin's Press, 2000, 2001), contributing author to, Sports Secrets and Spirit Stuff (American Girl Company, 2006) and The Female Athlete (Boston Children's Hospital Harvard & Springer Publishing, May 2016) and the upcoming Smart Girls Guide (American Girl Company, 2018). Dr. Silby spent twelve years as adjunct faculty at American University and continues to serve as a consultant to their sports teams. She has worked on an individual basis with two Olympic Gold Medalists, twelve Olympians, two Paralympian Gold Medalists, three World Champions, fifteen National Champions, dozens of professional dancers and hundreds of National Team members and Division I student- athletes, teams and their coaches. As an elite athlete Dr. Silby was a member of the National Figure Skating team and currently serves as a consultant to the Team USA for US Figure Skating Association. Formerly, she served as President of the Board of the Southwest Women's Law Center.
Tamara Tuttle has been a physical therapist for 16 years and is currently managing the clinic where she practices in Central Oregon.  She obtained her undergraduate degree in Psychology from University of Washington and her Masters of Physical Therapy from California State University, Fresno.  She is very active in her community both in organizing and participating in charity events and fundraisers.  Tami has two girls at the impressionable ages of 11 and 13 in whom she hopes to instill the strong morals, values and beliefs that she and her sister Kelly Murray were raised with.  Tami is amazingly proud of her sister's vision in creating the GirlsUP program and of her six wonderful nieces that are the inspiration of Kelly's legacy.
ADVISORY BOARD
Janene Mitchell is a senior manager in the Bethesda office of the Reznick Group's National Nonprofit Practice. Prior to joining Reznick Group in 2006, she provided services to nonprofits with PriceWaterhouseCoopers for more than 17 years. Janene has provided audit, tax and consulting services to a variety of nonprofits including environmental and social services organizations, trade and membership associations, foundations and other nonprofits, including those subject to the requirements of OMB A-133. She has provided consultation and analysis on business operations and technical issues including accounting and reporting for unrestricted, temporarily and permanently restricted contributions, non-monetary donations; endowments, alternative investments, revenue recognition, expense allocations; nonprofit restructuring and consolidations; internal accounting controls; lobbying activities and unrelated business income. Janene served as a director/treasurer of a nonprofit organization and in that capacity supervised all financing and investing activities and ensured compliance with all reporting, regulatory and grant requirements. Janene has a Bachelors of Science degree in accounting from University of Virginia and is a member of the American Institute of Certified Public Accountants.
Kelly McMahon spent 20 years as a political and issue advocacy consultant working on Congressional, Senatorial and Presidential Campaigns. She worked in the Clinton Gore Administration, served on the Obama Transition team and now works on special events to help Mrs. Obama share her message of fighting childhood obesity and promoting a healthy, active lifestyle for children.  Kelly is dedicated to the GirlsUP mission of helping girls build a happy life one choice at a time.
Kelly Tanzi began her journey with GirlsUP, in 2008, as a proud parent of her daughter, Stephanie, who was one of the original members in the first launch of GirlsUP camp at Chevy Chase Elementary School. After observing the benefits and empowerment of GirlsUP, Kelly knew that she wanted to be part of carrying on its mission and message! After expressing her enthusiasm, Kelly was invited to be on the GirlsUP Advisory Board, while also becoming a facilitator at The Washington School for Girls and then at Stone Ridge School. Kelly is passionate about empowering young minds through the power of literature, and currently works at Woods Academy as the 5th/6th Language Arts Teacher, All Girls' Advisor for 5th Grade, Team Leader of 5th/6th Grades, Spelling Bee/ Geography Bee, and Service Club Coordinator, as well as serving on The Strategic Academic Plan for Woods Academy. Before joining Woods, Kelly taught at Blessed Sacrament School and at The Lab School of Washington. She also served on The Board of The Spanish Education Development Center, where she introduced and implemented a Phonics Program for Pre-K children for whom English is a second language. In addition to serving on the Advisory Board of GirlsUP, Kelly serves on the board of the Learning Disabilities Association of Montgomery County. She was born and raised in Washington, DC and enjoys learning about other cultures, and speaking foreign languages. Kelly is functional in Spanish, Italian, and French. Her biggest joy in life is being the proud mother of her boy girl twins, Nico and Stephanie Tanzi! Kelly is thrilled and honored to be a member of The Advisory Board of Girls Up, and to carry on its powerful mission of dignity and empowerment for girls.
Laurie Rosen came to Washington D.C. in 1984 to work for a United States Senator and never left. Since that time, she has developed significant expertise in fundraising, public affairs and media relations. She is currently on the board of the Young Women's Project, a long time youth development program for at-risk girls in the District of Columbia. She has also been actively involved in the Montgomery County Public School System, serving this year as the Chevy Chase Elementary School PTA President. She and her husband Steve and their two daughters, Grace and Frannie, have lived in Chevy Chase for twelve years.
Mary-Margaret Lewis MD is a pulmonary, sleep and critical care physician. She is currently in private practice in Arlington, VA. Mary-Margaret received her undergraduate degree from Boston College and her medical degree from Georgetown University School of Medicine. She completed her medical and sub-specialty training at Georgetown University Hospital. Mary-Margaret has four children ranging from two to twelve years of age, two of whom are girls. She believes in the limitless potential each of us possesses and in our responsibility to foster that promise in the today's rising generation of girls.
Maria Leonard Olsen writes regularly for Bethesda Magazine, serves on the Catholic Coalition for Special Education board and is a foster parent to newborn babies who are awaiting adoption. She has served on Blessed Sacrament's parish council, where she is a Eucharistic Minister and sodalist, and has led a Renew prayer group for the past eight years. Maria also was a Girl Scout troop leader for seven years and led the first M.O.M.S. group in her parish. Maria is a graduate of the University of Virginia School of Law and served in the Clinton Administration Justice Department.
Maura Cullen Seher has more than 20 years experience in the health and human service field.  She is currently a senior consultant to the Annie E. Casey Foundation.  Her work with the Foundation focuses on policy opportunities to promote economic security for vulnerable children and families. Maura is the mother of three children.
Sara Knoll has more than 20 years of professional experience in public relations and communications, with the past 12 years focused on providing strategic counsel and developing and implementing communications strategies for national and local non-profit organizations. She is presently a Senior Associate at Burness Communications, a company whose mission is to advance social change for non-profits worldwide. Additionally, Sara has held volunteer leadership positions with several non-profit organizations including DC Stoddert Soccer, where she served on the scholarship committee and as the coach of several youth soccer teams. Sara is the mother of two middle-school girls, ages 14 and 13.
Stacy Murchison is the Chief Marketing Officer and Managing Director at Chevy Chase Trust, an independent and locally-based wealth management firm for individuals and families. Prior to joining Chevy Chase Trust, she had her own firm for 16 years specializing in investments, insurance and retirement planning for attorneys. She is a strong advocate of women in business, co-founding two groups for women executives to mentor, and share stories and business development. Stacy is a mother of four children including twin daughters who have attended GirlsUP twice.