Helping girls to figure out who they are, before the world tells them who they should be.
Our Mission
GirlsUP is an extraordinary program aimed at fostering in girls ages 10-13 a robust sense of strength, character and spirit. Immersed in a culture that too often values appearance over substance, gratification over responsibility and popularity over character, girls are inundated with messages, media and images which influence who they are and, more importantly, who they think they should want to be. Through an interactive and dynamic series of discussions and activities, the program encourages girls to construct healthy self-images, think creatively, communicate effectively, assess choices critically and develop an authentic self-reliance. GirlsUP provides a unique chance and setting for a girl to develop a true sense of self, find her own voice, and, in the empowering words of Helen Keller, "look the world straight in the eye."
UN Foundation Partnership

The UN Foundation has selected GirlsUP as an official partner in its campaign dedicated to helping the world's hardest-to-reach adolescent girls. Through this continuing partnership, GirlsUP Girls will have the opportunity to channel their strong hearts, strong minds and strong spirits into exciting global events aimed at empowering young girls around the world.
GirlsUP Executive Director, Debra Soltis, with High School Musical star Monique Coleman at UN Partnership event.
GIrlsUP is a proud partner of the United Nation's Girl Up Initiative and The New York Times Summer Academy.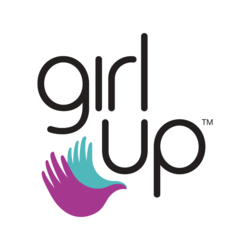 December 8, 2023
In 2023, GirlsUP was thrilled to officially partner with The New York Times! As a result of our partnership, FIVE of our GirlsUP Teen Board members were selected to receive FULL MERIT SCHOLARSHIPS to attend innovative and prestigious two week academic programs in Manhattan offered by
[…]
November 1, 2023
Our 2023-2024 GirlsUP Teen Board Kicked off the year in October, and we were thrilled at the number of new and returning Teen Board members. The girls were all so happy to see each other and we were so happy to see them! Our Senior Teen
[…]
October 30, 2023
Our Summer 2023 GirlsUP Sessions were a huge success! Our vibrant community of GirlsUP Girls came together for dynamic and innovative discussions and creative endeavors that encouraged them to explore who they are before the world tells them who they should be. We were thrilled to
[…]